Soft mat for the Hardcore
Engineered to exceed the exacting demands of the world's top professional gamers, the highly-adaptable Razer Goliathus Control Edition gaming mouse mat is optimized for all mouse sensitivity settings and sensor types, with a rubber base for secure grip on smooth surfaces.
Lab tested, field-validated
Lab-tested by Razer and field-validated by the best in eSports, the Razer Goliathus Control Edition has a textured weave surface, which greatly enhances the precision and tactile response of gaming-grade mice.

Heavily textured weave for CONTROL gameplay
The micro-textures on the surface of the Razer Goliathus Control Edition deliver the right amount of friction to your gaming mouse's movements, so you get pixel-precise targeting for absolute in-game accuracy. The weave also provides a nice, comfortable feel under your hand minimizing fatigue over extended periods of play.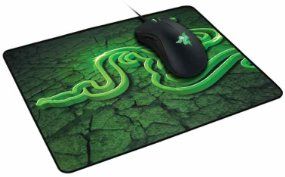 Optimized for all sensitivity settings and sensors
Low sense, high sense, laser, optical or dual sensor system – whatever your sensitivity setting or preferred gaming mouse, the Razer Goliathus Control Edition offers total tracking responsiveness for consistently reliable in-game control.

Available in four different sizes
Yours could be a tiny corner on a desk overflowing with stuff, a vast expansive space, or you're always on the move. Whatever your play-style and space needs, the Razer Goliathus Control Edition comes in four different sizes to accommodate them all.

Control surface
Razer mouse mats that are control-type have rough surfaces to create a sensation of resistance to your mouse movements. This is important as the friction of the textured surface offsets the energy you exert to move the mouse, ensuring precise minute movements. Control-type mats suit gamers who need absolute precision to hit targets exactly where they need to.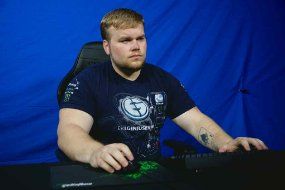 Pro-gamer validated
"Every Starcraft 2 game is different and every move counts. The Razer Goliathus Control provides the perfect amount of friction that I need during the most micro-intensive of games, ensuring that I don't miss a mark."
Geoff "iNcontrol" Robinson Evil Geniuses | StarCraft 2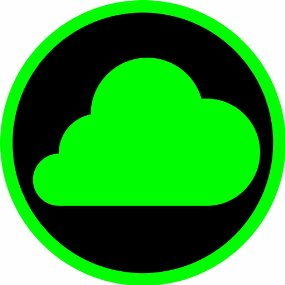 Razer Synapse enabled
Razer Synapse is the cutting-edge proprietary software that allows you to perfectly calibrate your mouse and mouse mat. The Surface Calibration feature ensures the mouse will learn the specific surface's texture, color, and distance from sensor, ensuring even quicker and more precise in-game responses.
Tech Specs
Heavily textured weave for precise mouse control
Pixel-precise targeting and tracking
Optimized for all mouse sensitivities and sensors
Highly portable cloth-based design
Anti-fraying stitched frame
Anti-slip rubber base
Available in four different sizes: small, medium, large, extended
Approximate dimensions
Thickness of all Goliathus Mats is 3mm / 0.12"

LARGE: 355mm x 444mm / 13.98" x 17.48"