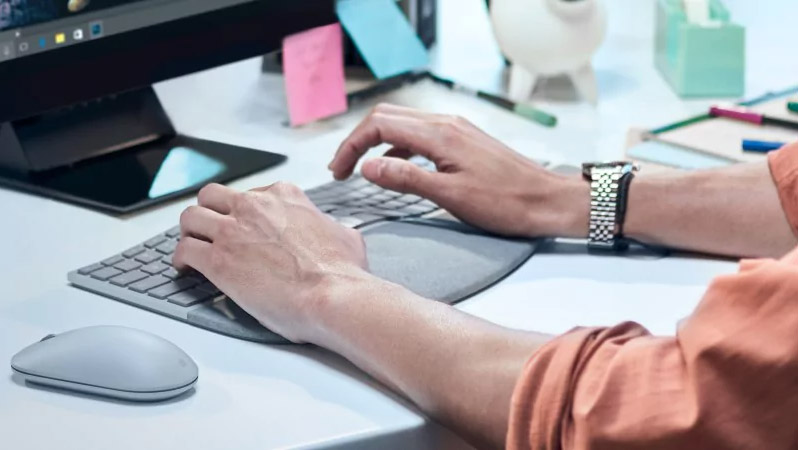 Protect Your Hands and Wrists
Ergonomic Keyboard's subtle changes to the keytop geometry, split space bar, and naturally arched shape protect you from wrist and hand strain, and improve your typing form to speed up your words per minute.
Intersection of Design and Functionality
The keyboard's double-cushioned palm rest uses a special, ultra-durable version of Alcantara—a unique, proprietary material, sourced only in Italy, with aesthetic, sensory, and technical qualities unlike anything you've ever experienced.
Carefully Crafted Experience
The key sound, stiffness, and texture provide a stable and quiet typing experience with optimized grip. Optimized feedback and return force prevents accidental presses and allows for smooth, consistent action.
Compatibility
Requires a PC that meets the requirements for and has Windows 10. Works with Bluetooth Smart Ready Device with Human Interface Device (HID) support.
Compatibility:
PC with Windows 10
Wireless Range:
Up to 32 feet
Battery:
AAA Alkaline Batteries
Dimension:
18.11" x 1.36" x 9.02"