ROG Strix Impact
is a lightweight, ambidextrous gaming mouse that gives you the performance you need to dominate your favorite MOBA games. With ultra-responsive controls, quick movement, and incredible precision paired with a comfortable, ergonomic design that accommodates any grip type, ROG Strix Impact is your ultimate gaming weapon.
Separate Left and Right Buttons
ROG Strix Impact features buttons that are separate from the body chassis of the mouse, reducing the force and travel distance needed for each click, so you'll enjoy faster and more tactile button response.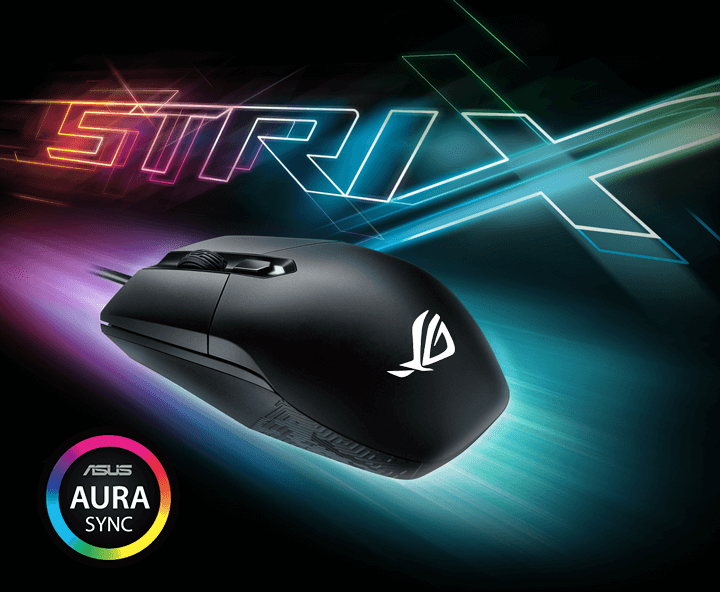 OS Support:
Windows 10/8.1/8/7
Dimensions:
L115 x W62 x H39mm
Weight:
91g without cable