ROG GL502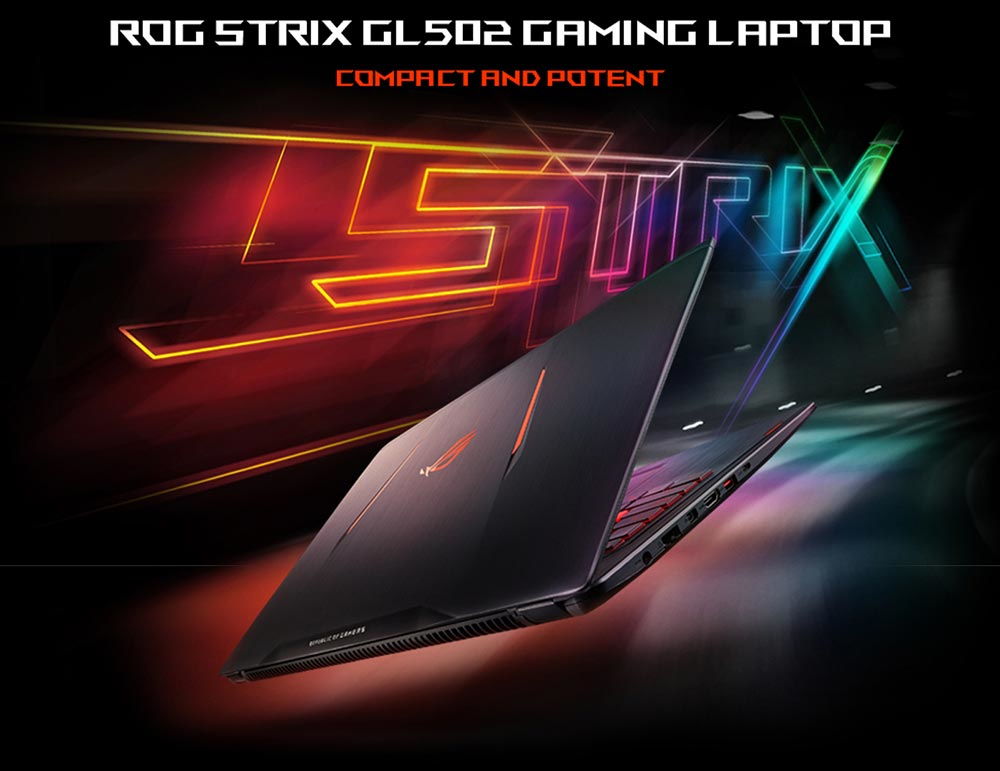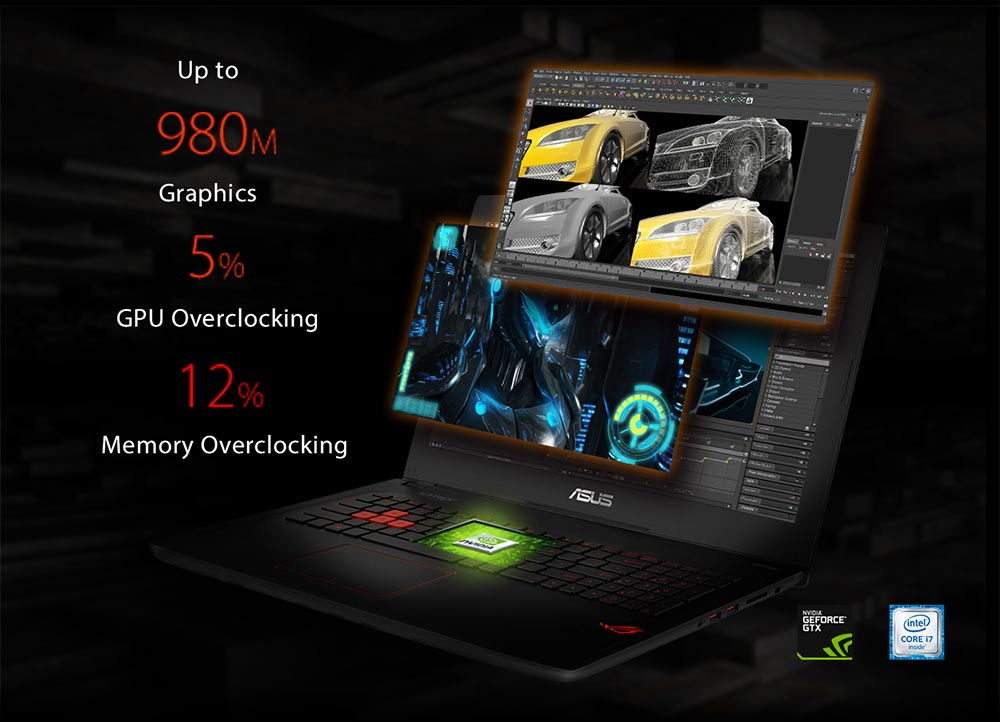 Unmatched Performance
Experience superior performance with ROG Strix GL502's 6th-generation Intel® Core™ i7 quad-core processor and up to NVIDIA® GeForce® GTX™ 980M graphics with full Microsoft® DirectX® 12 support.

Gaming On-The-Go
With a profile measuring just 0.94 inches and tipping the scales at a lightweight 4.8 pounds, ROG Strix GL502 has an ultra-portable design that fits snugly in a messenger bag or backpack. Whether you're waiting for your flight, kicking back at a café, or at a LAN tournament, you can game anywhere!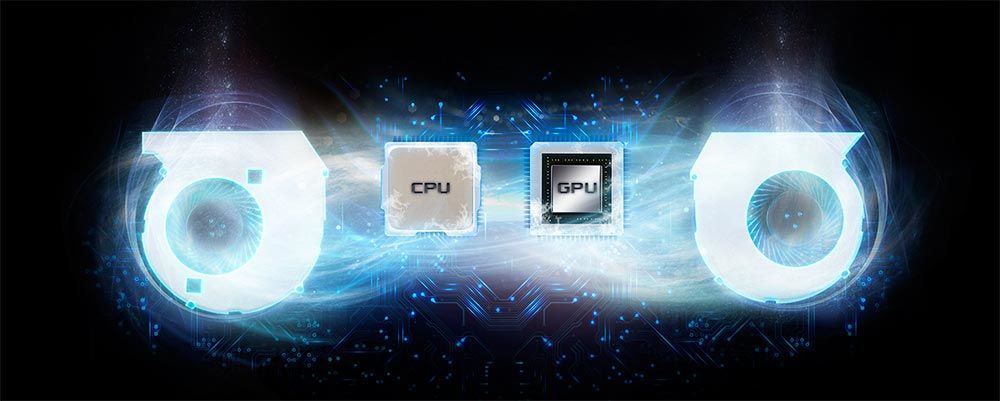 Intelligent Thermal Design
The Hyper Cool Duo-Copper cooling system uses heat pipes and a dual fan system to cool the CPU and GPU independently. This design maximizes cooling efficiency to give ROG Strix GL502 the stability required for intense gaming marathons.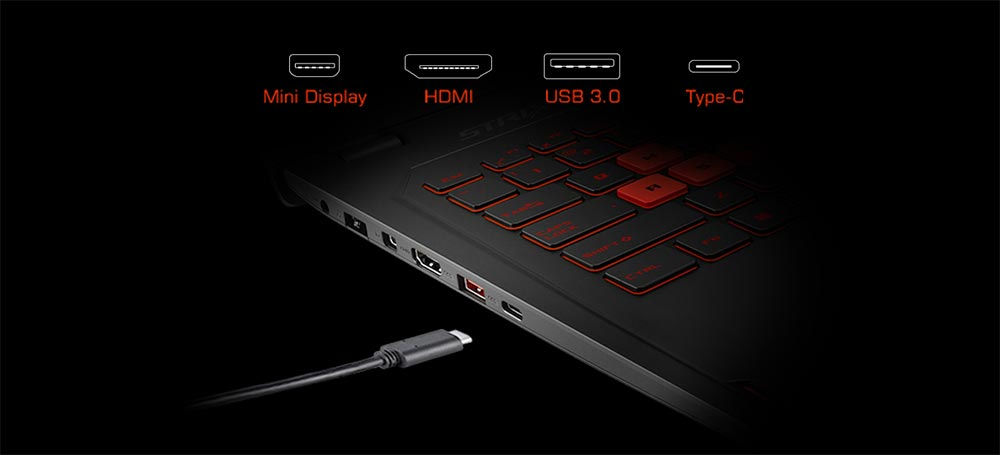 USB Type-C Connectivity and Mini Displayport
The reversible USB Type-C port gives you easier device connections and hyper-fast 10Gbps data transfer speeds via USB 3.1 Gen 1. Transferring a 2GB movie file just takes less than 2 seconds to complete! Hook up ROG Strix GL502 to a larger display via mini DisplayPort for an even more immersive gaming experience.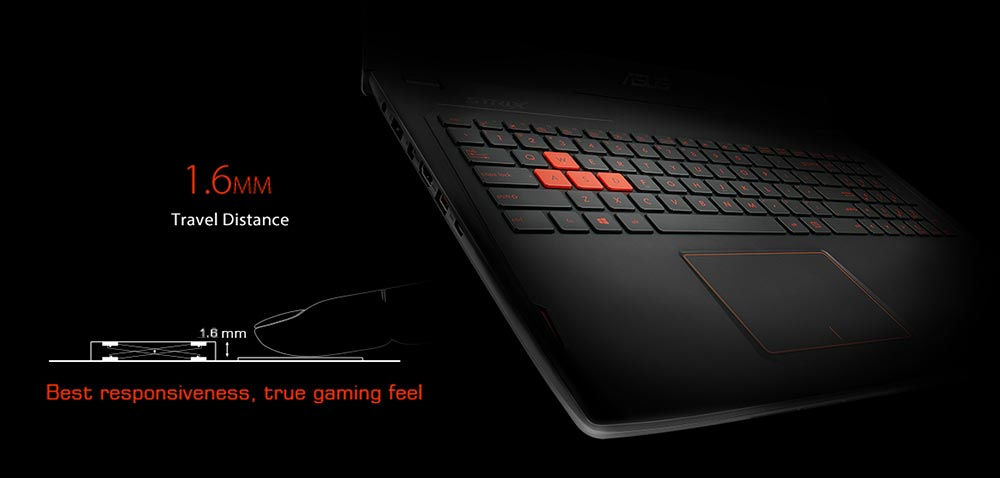 Tactile Keyboard
ROG Strix GL502 has a specially-designed chiclet gaming keyboard with red-backlit scissor-switch keys that offer you 1.6 mm of travel distance for tactile keystrokes for when you need to react fast.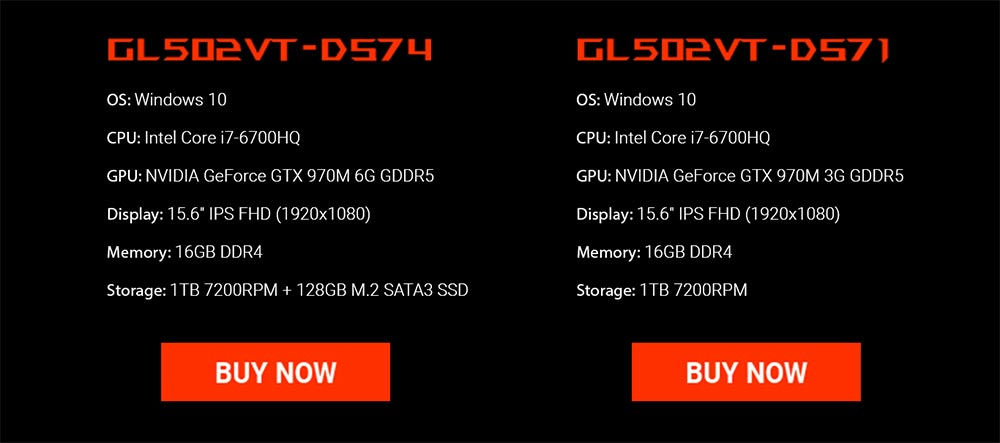 Merely 4.8 pounds of weight, an ultra-portable design to give you impressive gaming performance. ROG GL502 has various option for you to choose from. Certain laptops also have the free bundles for kids to enjoy gaming. Bundle includes Watchdogs 2 PC Game Digital Code, Gears of War 4 Game Code, Forza Horizon 3 Digital Game Code, ASUS Blizzcon Mouse Pad and many more stuffs.

Please note that bundle may vary from laptop to laptop you choose.
There are no products listed under this category.