Journey across time and space, instantly. Travel back to see dinosaurs roaming the land. Explore your favorite city, without leaving home. With Lenovo Explorer, the sky's no longer the limit. Powered by Windows Mixed Reality, this stylish, light headset lets you merge the real with the virtual—resulting in truly extraordinary entertainment and exhilarating experiences.

Out with the Old, in with the New
Windows Mixed Reality enables you to transform your everyday laptop or PC into something more memorable—and fun. Enjoy access to over 20,000 Microsoft apps, including the latest games and entertainment. And if you need to be productive, just tap into Microsoft Office Suite and create your own virtual workspace.*

* Please note: Lenovo Explorer requires a compatible PC. For a full list of compatible PCs, please visit http://www.lenovo.com/support/lenovo_explorer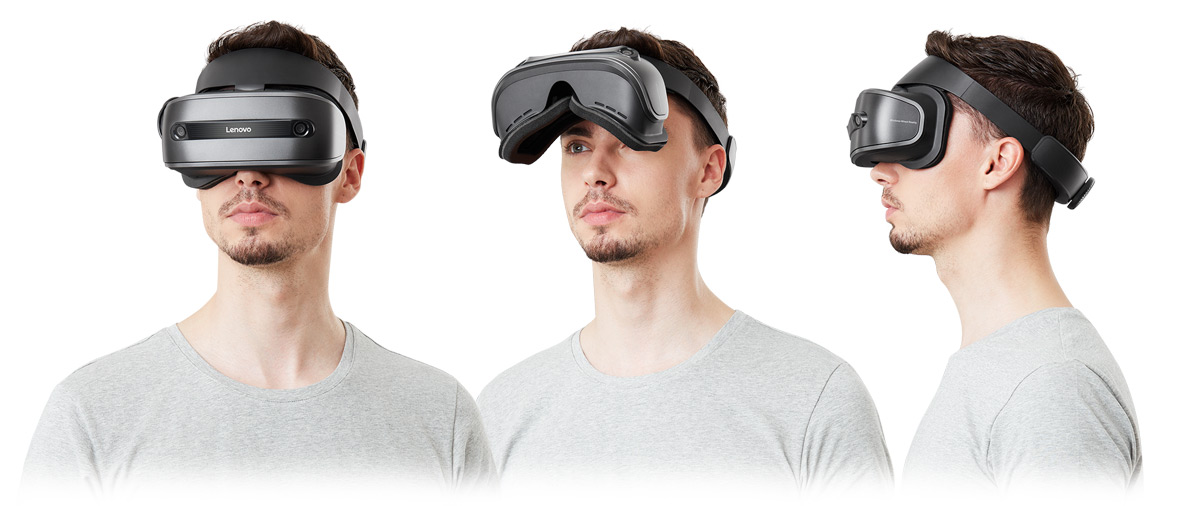 Journey Far and Wide in Real Comfort
When you venture into virtual space for any period of time, comfort is key. That's where Lenovo Explorer excels. It's so light (just 380 g) and perfectly balanced, you'll hardly notice you're wearing it. Easy to adjust, this sleek headset sports a premium iron gray finish.

Embark on a Voyage of Discovery
Travel back to 1465 and unearth the hidden secrets of Machu Picchu. Set off at dawn in a hot air balloon over Rome. Take in a 360-degree courtside view of a live NBA game. Or simply watch your favorite shows in your own virtual theatre. With Lenovo Explorer, anything's possible.

Game On
If gaming's your thing, Lenovo Explorer's got your back. Check out the Microsoft Store for a host of AAA games, including Minecraft, Arizona Sunshine, and Skyworld. Just be sure to hit the ground running.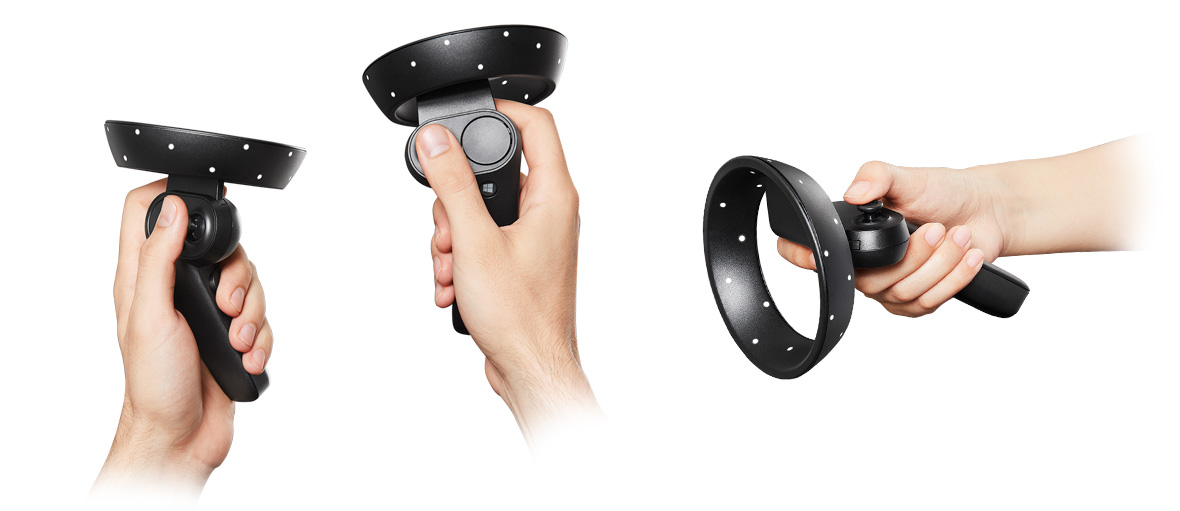 The Future's in Your Hands
To deliver the optimal Windows Mixed Reality experience, Lenovo Explorer comes with two motion controllers. Automatically tracked by the headset's sensors, these hand-held, lightweight devices give you greater freedom to explore new worlds and play games like never before.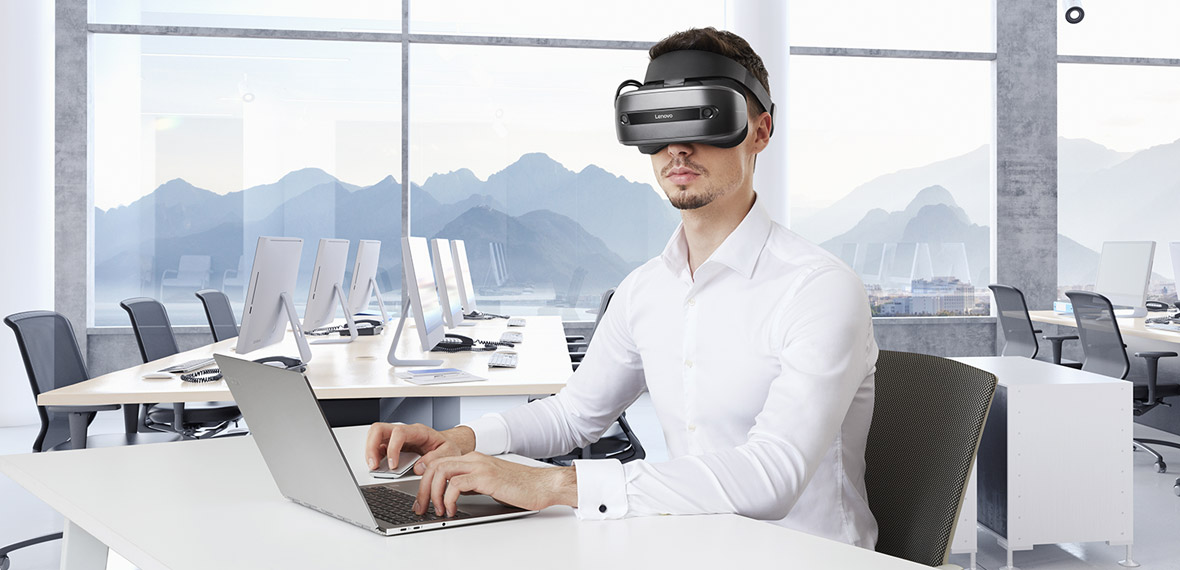 Up and Running in Minutes
Unlike rival immersive headsets, with external cameras and sensors that can take an age to install, Lenovo Explorer is a breeze to set up. Simply plug one cable into your PC and away you go.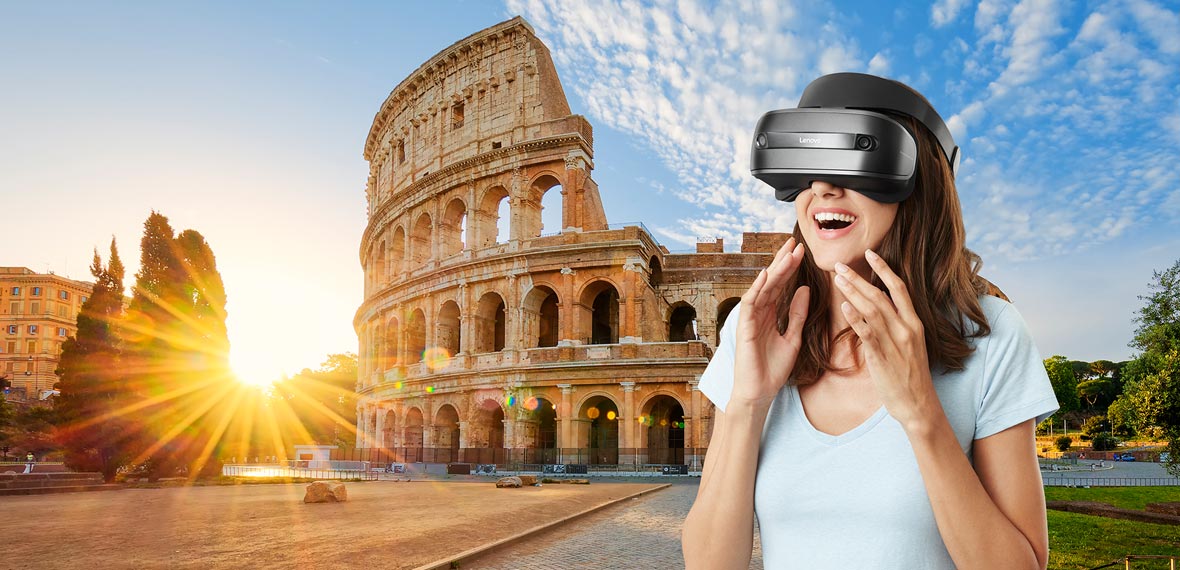 A Real Sense of Freedom that Doesn't Cost the Earth
With Lenovo Explorer, you're free to move in and around a 3.5 m x 3.5 m space. Hop, skip, jump, or dive and Lenovo Explorer tracks your every movement with superior fidelity, spatial awareness, and fluid tracking—without the need for external sensors.

In the past, a virtual experience might have been a costly one involving an expensive headset and a top-of-the-range computer. Now, with a Lenovo Explorer headset and a modern PC, you can savor the best of virtual and mixed reality for a fraction of the price.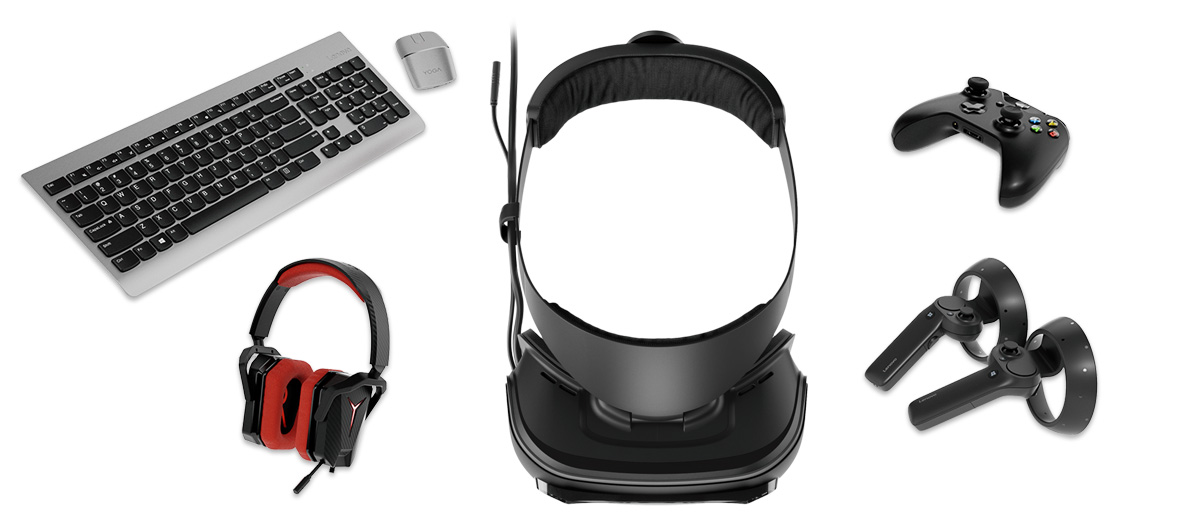 New Ways to Work, Play, and Explore
- Motion controllers let you embrace Windows Mixed Reality—from picking up and crafting tools and weapons in Minecraft to dragging or resizing Powerpoint slides and images with your hands.
- Your keyboard and mouse enable you to work and play in a digital space—access Microsoft Office Suite or watch movies in your own virtual world.
- Your Xbox® controller gives you more power—choose the best, most comfortable way for you to play and be entertained.
- Ask Cortana, your truly intelligent virtual and personal assistant—from providing answers to taking orders, setting reminders and undertaking tasks, Cortana helps to simplify your day.



Type:
Head-mounted Display
Model:
Explorer Mixed Reality Headset
Display:
2880 x 1440 Dual 2.89" 110° FOV LCD
1 Year Limited Warranty