Powered by 6000dpi Advanced Gaming Laser Sensor
Professional-grade laser sensor offers lightning fast 12,000 fps image processing capability for absolute control and precise mouse movement.
*Standard mice has 3000 FPS image processing capability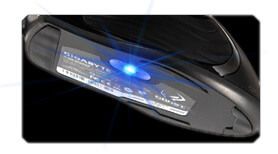 Built-in GHOSTTM Macro Engine
GHOSTTM macro engine which features intuitive interface allows you to pre-define up and switch between 9 programmable buttons easily for latest PC gaming titles. Onboard memory supports 3 macro profiles memorization for the gamer on the go.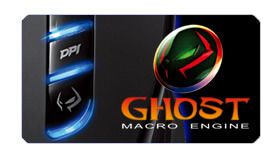 4-direction Tilt Wheel Functionality
Versatile 4-direction tilt wheel for quick and easy desktop navigation. They are also programmable through GHOST engine software.
*You may have to download GHOST(TM) engine software first to enjoy the complete function.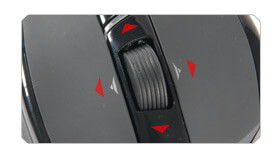 3-Stage DPI Adjustment
800/1600/5600 3-Stage DPI adjustable switch with 3-Stage LED indicators for quick on-the-fly DPI adjustment
*The hardware based sensitivity up to 5600dpi and software enhanced up to 6000dpi.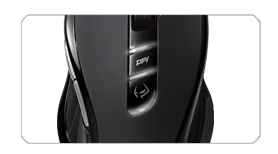 Anti-slick Rubber Grip with Ideal Shape for comfortable Gameplay
Anti-slick ergonomic rubber grip reduces wrist strain and maximizes comfort during extended use.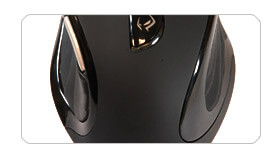 Ultra-durable USB Cable
1.8M ultra durable cable with gold plated USB connector ensures stable and optimum signal transfer.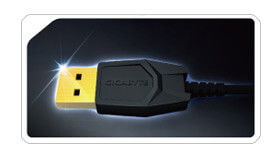 Non-slick Coating
Moisture-resistant non-slick coating for exceptional comfort during extended gameplay sessions.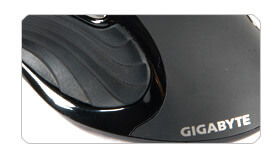 Gaming Grade Feet Pads
Teflon gaming grade feet pads for improved accuracy and freedom of movement.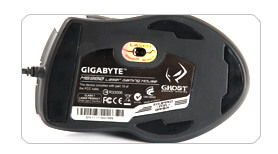 Hand-Comfort Guide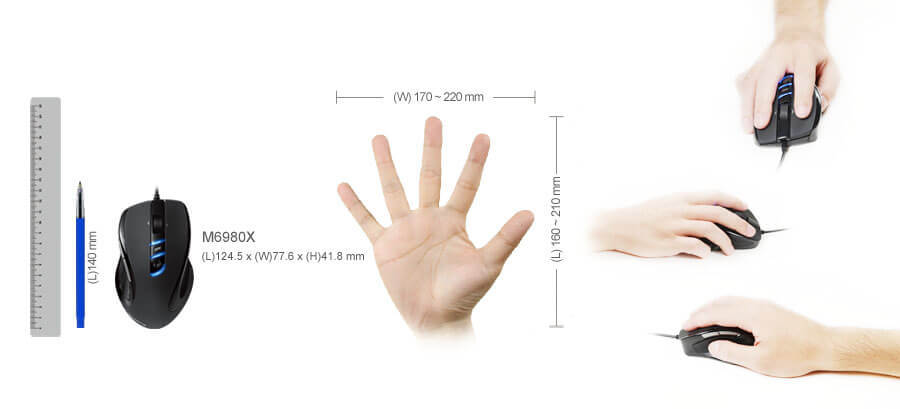 Availability:
SHIP IN 24-48 HOURS
TRACKING SYSTEM:
Pro-Laser
SENSITIVITY:
800/1600/5600 DPI (Default: 800/1600/5600 dpi)
FRAME RATE:
12000 frames/ second
MAXIMUM TRACKING SPEED:
150 inches/ second
SCROLLING:
4 Directional Tilt Wheel
SWITCH LIFE (L/R):
5 Million Times
DIMENSION:
(L)124.5 x (W)77.6 x (H)41.8 mm
PACKING CONTENT:
Driver CD
SOFTWARE:
GHOST(TM) Engine
OS SUPPORT:
Windows XP 32bit/ Vista/ Win7/ Win8