EXCELLENT CONDITION. UNIT HAS BEEN TESTED AND RESET TO FACTORY DEFAULTS. COMES WITH ORIGINAL PACKAGING.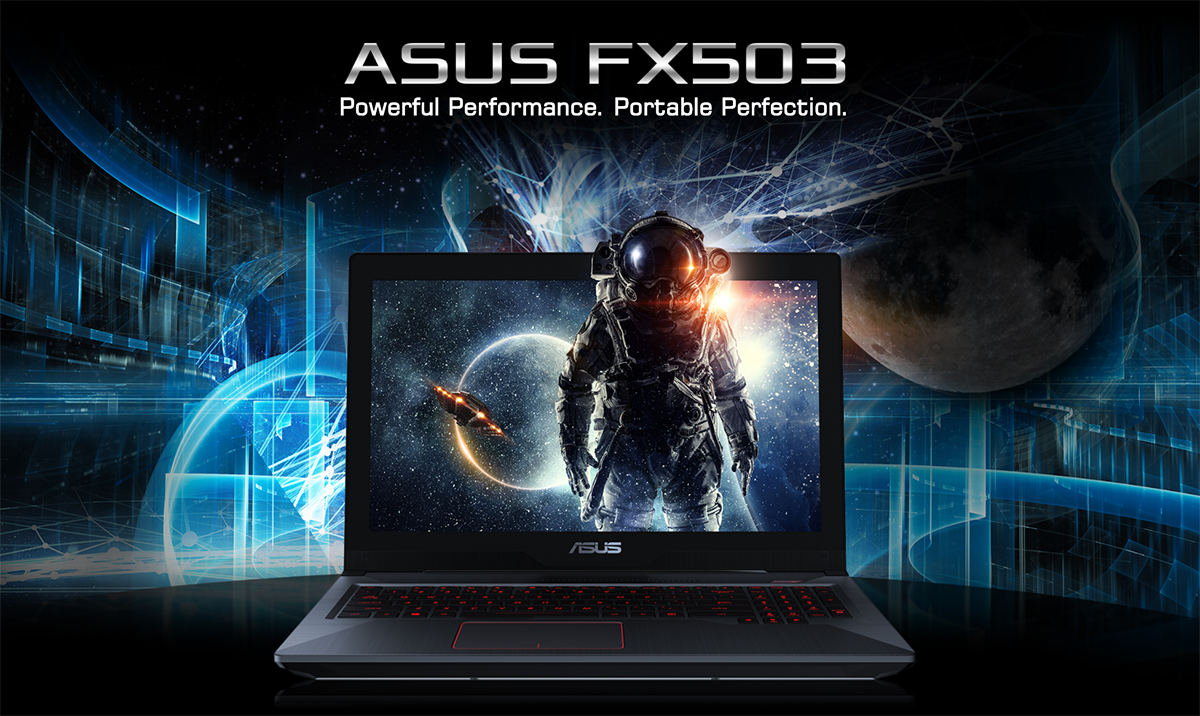 ASUS FX503 is the compact and powerful Windows 10 laptop that packs the latest 7th Generation Intel® Core™ processor and overclocked NVIDIA® GeForce® GTX 10 Series graphics. A high capacity battery ensures you stay productive and entertained throughout the day, while the intelligent cooling system enables graphically-intense gaming sessions without throttling. And with its lightweight design, it's easy to carry all the power and performance you need to play or produce, wherever you go!
OVERCLOCKED PERFORMANCE
FX503 is equipped with the latest 7th Generation Intel Core processor and overclocked NVIDIA GeForce GTX 10 Series graphics with full Microsoft® DirectX® 12 support, all engineered into a body that's as stylish as it is lightweight. This performance is matched by a high capacity battery to ensure long-lasting gaming sessions. Whether you need to multitask for work or school, kick back with movies or music, or game on the go — FX503 has the power to perform!

* FX503VD features factory-overclocked NVIDIA GeForce GTX 1050 graphics to reach speeds of up to 1500MHz+, boosting performance by 7%.
FX503VM features NVIDIA GeForce GTX 1060 graphics that reaches speeds of up to 1708 MHz
LOW-PROFILE, ANTI-GHOSTING KEYBOARD
FX503's keyboard is as thoughtfully designed as the rest of the machine. The low-profile, scissor-switched keys offer 1.8mm of travel for tactile typing, and are backlit in striking red for easy operation night or day. FX503 also has a highlighted WASD key group, N-key rollover, a broad space bar, isolated arrow keys and 0.25mm keycap curves — enabling fast, accurate and comfortable control that's essential for intense gaming sessions!
STYLISH AND SLIM, SURPRISINGLY LIGHTWEIGHT
FX503's ultraportable design has a profile that's a stylishly slim 2.4cm. It's also surprisingly light at just 2.3kg, so you'll barely know it's there when sliding it snugly into your messenger bag or backpack!
INTELLIGENT COOLING DESIGN
FX503 employs a pair of copper heat pipes and a dual-fan system to cool the processor and graphics card independently. This ensures system stability even during intense gaming sessions without throttling. The additional Fan Overboost function maximizes cooling efficiency, ensuring that FX503 has the stability required for all tasks.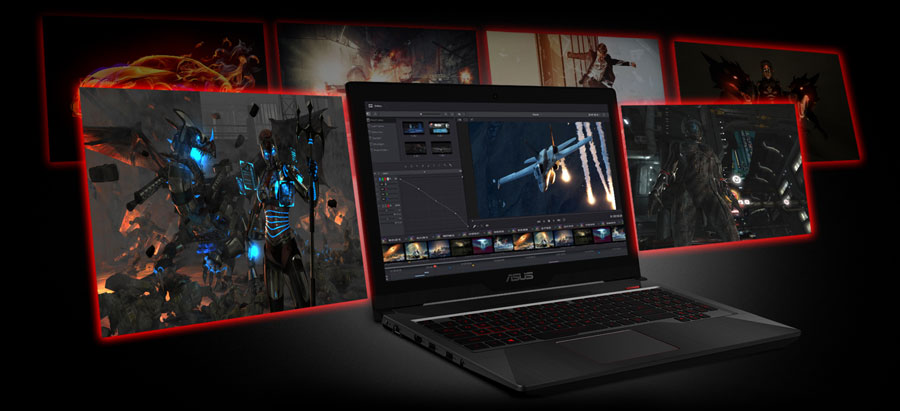 UP TO 32GB OF DDR4
With up to 32GB of DDR4 RAM, FX503 provides the perfect balance of performance and energy efficiency.

* Actual specification may vary according to configuration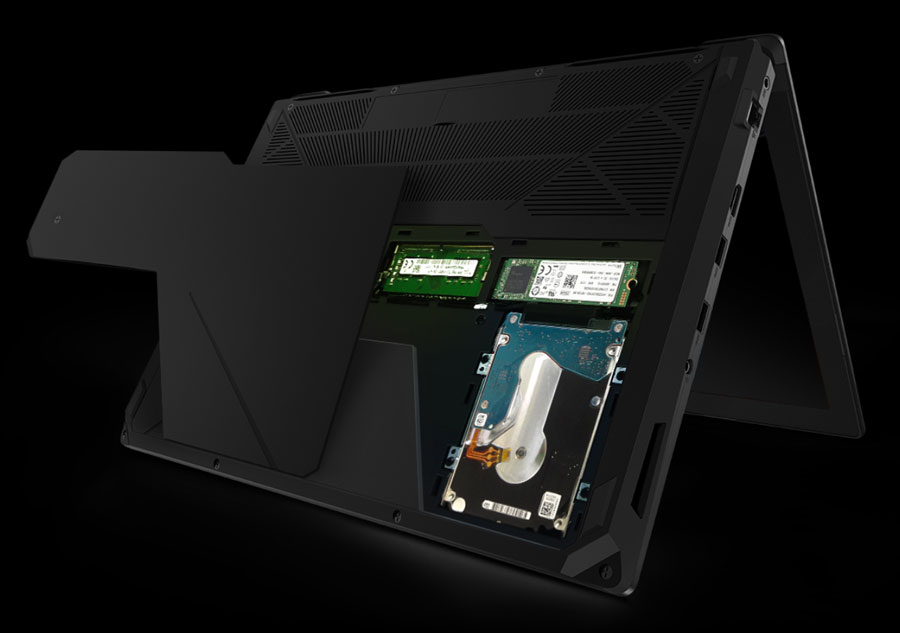 EASY STORAGE ACCESS
FX503 offers a quick and easy way to access and upgrade your storage — it's as simple as removing a single screw!
Processor:
Intel® Core™ i5-7300HQ Processor 2.5 GHz
Chipset:
Mobile Intel® HM175 Express Chipsets
Screen Type:
FHD 120Hz 5ms 1920x1080 16:9
Graphic:
NVIDIA GeForce GTX1060 GDDR5 3GB
Wireless:
802.11ac+Bluetooth 4.1 (Dual band) 2*2
Mic-In/ Headphone-Out:
1 x Microphone-in jack; 1x Headphone-out jack
Keyboard:
Illuminated Chiclet Keyboard
Battery:
64WHrs, 4S1P, 4-cell Li-ion
Dimensions:
15.1" x 10.3" x 0.9"