How To claim $20 STEAM GIFT CARD
Purchase Aero 15/ AORUS laptops that are equipped with the 8th Gen. Intel® Core™ Processor and write an online review on our website. Once completed, you will be able to get a $20 Steam Code! A review request will be sent out 7 days after completing your order. You also will receive an additional gift after completing the review. (Details in the email)
To participate in the GIGABYTE Laptop "Product Review" Steam Code Redemption, you need to fully agree the terms & conditions. Check the terms and conditions & fill in the survey :

AORUS X series is well-known as the premium gaming laptop, coming along with unprecedented functionality, sensational performance and aesthetically original design. It shines in the darkness and leads the gamers to the victory. In additional to originality, AORUS challenges the existing merits with utmost innovation and is destined to be an unforgettable scene in the gaming history. The full range of AORUS products have been and will always be designed bearing in mind those that seek the highest fulfillment in gaming with the highest performance gaming gears can offer.
NVIDIA® GeForce® GTX 1070/ 1080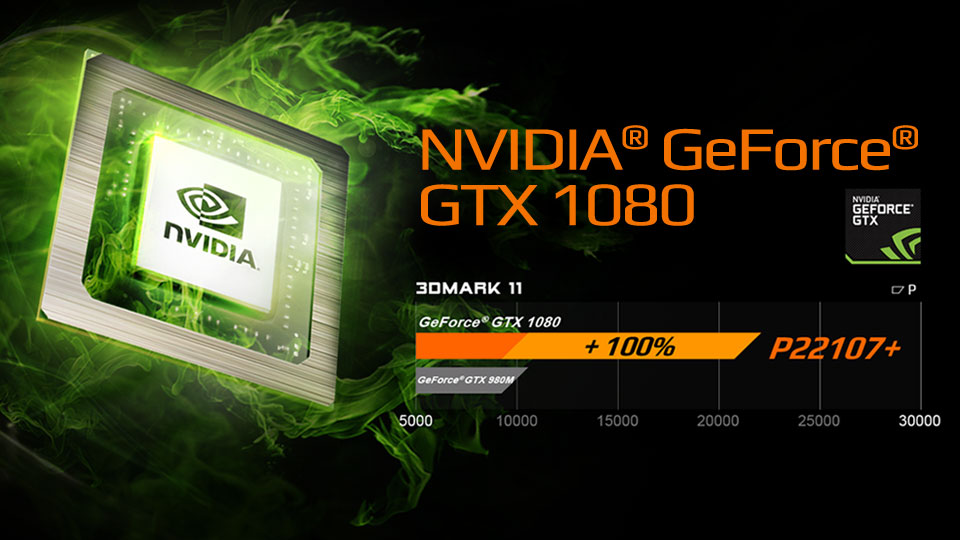 The new GPU delivers not only the ultimate performance and efficiency, but also easily provides an immersive Virtual Reality (VR) experience and smooth high-res gameplay. Hardcore gamers can now possess over-the-top performance on the mobile platform with crystal clear, captivating motion graphics, and jaw-dropping visuals.
8th Gen. Intel® Core™ i7/ i9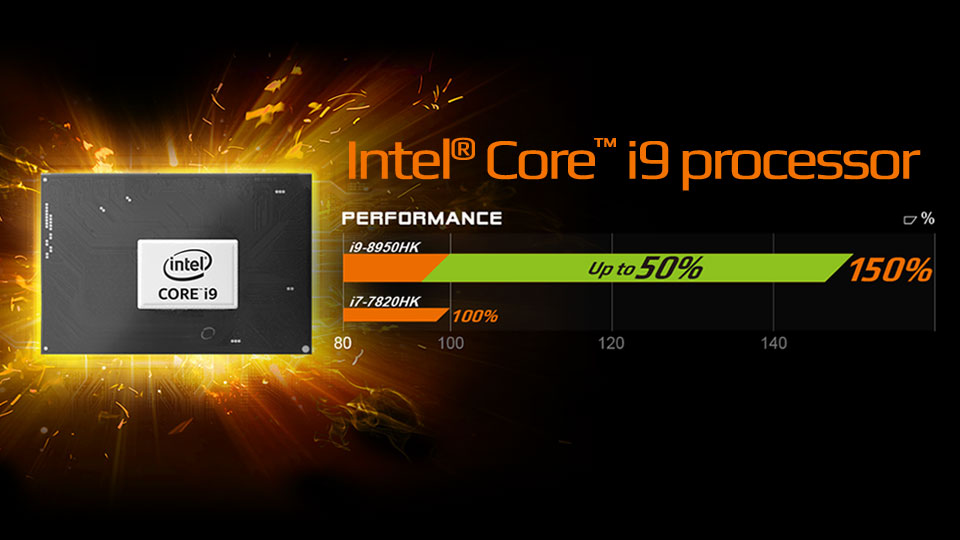 The all new Coffee Lake architecture increases the performance with a whopping additional 40% in multitasking performance. X9 is the world's first laptop featuring brand new Intel® Core™ i9 processor with Coffee Lake platform, possessing 6-cores, 4.8G Hz of clock speed and capability of overclocking.
144Hz IPS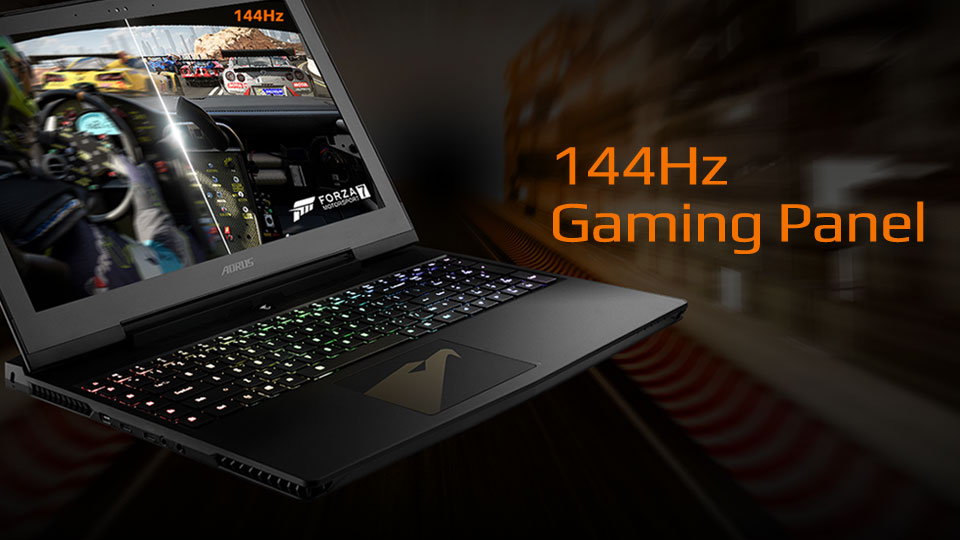 144Hz gaming panel features twice the refresh rate of typical notebook panel, now you could have the smoothest gameplay no matter if it's in FPS/MOBA/RPG games with new AORUS X series!
Dolby® Gaming ATMOS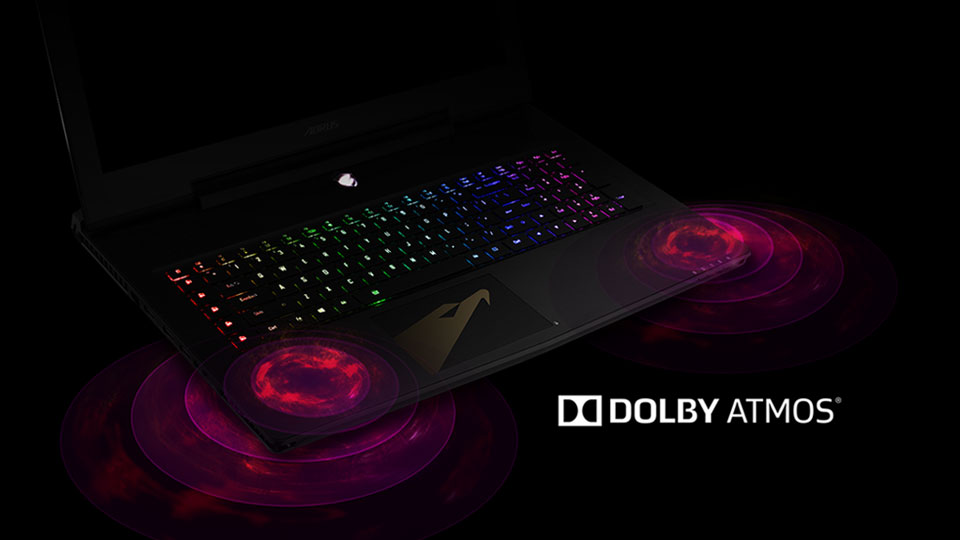 Great audio performance will always be the key of winning in games. The new AORUS X series laptops are the world's first laptops featuring Dolby® Atmos™ Gaming audio technology. It adds pin point locations that surround the user in a sphere full of rich sounds, further giving you a competitive edge and an immersive experience like never before.
NVIDIA® G-SYNC™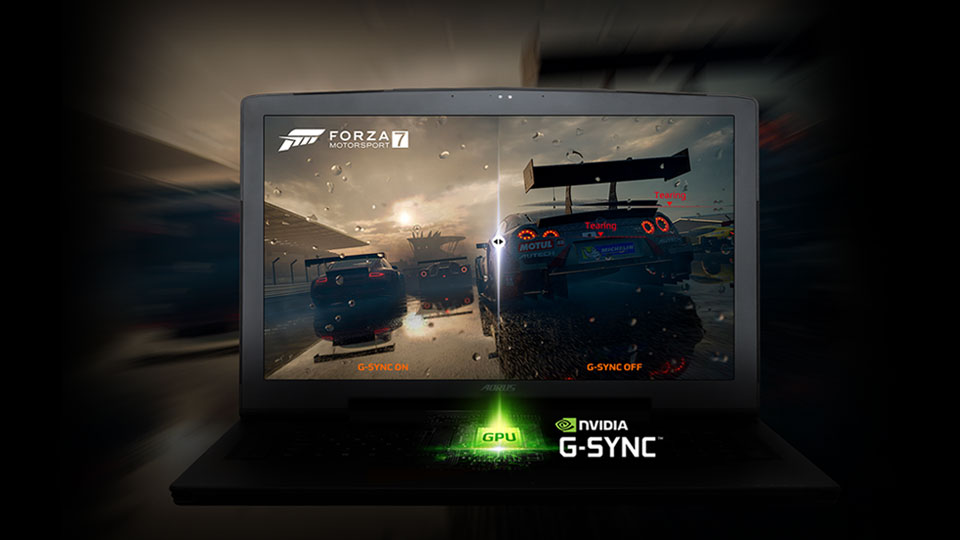 NVIDIA® G-SYNC™ achieves a smooth GPU to display image sync that brings you screen- tear free experience. Without the FPS drawbacks of the V-sync, NVIDIA® G-SYNC™ provides you with buttery smooth visuals, minimizing display stutter, input lag and retains FPS performance.
RGB Fusion Keyboard
The all-new AORUS RGB Fusion features island-style per-key RGB backlighting in 16.7 million color variations, delivering virtually unlimited customization. Each and every key can be customized to light up only the required keys for each application, allowing the user to instantly identify which keys to press.
DDR4-2666MHz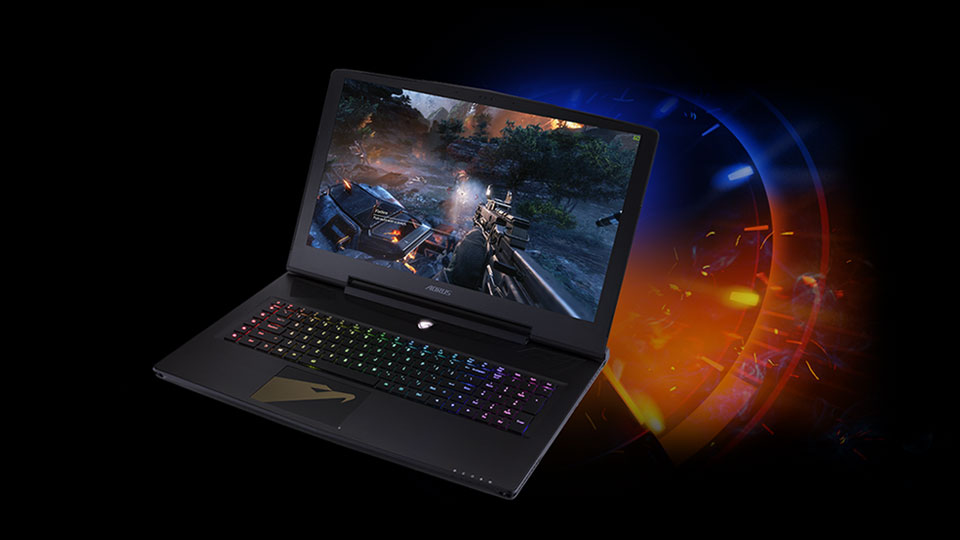 The next generation DDR4-2666MHz memory, further increases multitasking speed. Don't drag yourself down with slow memory speeds ever again
Processor:
Intel® Core™ i7-8850H 2.6GHz-4.3GHz
Screen Type:
IPS FHD 144Hz anti-glare display support NVIDIA G-SYNC™ X-Rite color calibration
Graphic:
NVIDIA®GeForce GTX 1080 8GB GDDR5X
Memory:
16GB DDR4 2666Mhz
Max Slots:
2 slots, 32GB Max
SSD:
512GB M.2 NVME PCIe Gen3
Wireless:
Killer™ Wireless-AC 1535 (802.11ac)
Bluetooth:
Bluetooth V4.1+LE
Microphone:
Internal Microphone
Speakers:
2 x 2W Speaker,2 x 2W subwoofer
Card Reader:
SD Card Reader (UHS-II)
Mini-Display Port:
mini-DP 1.4
USB:
1 x USB 3.1 Gen.2 (Type-A), 3 x USB 3.0 (Type-A), 1 x USB 3.1 Gen.2 (Type-C)
USB Type C:
1 x Thunderbolt 3
Keyboard:
AORUS RGB FUSION Keyboard with per key backlit control Individual Macro Keys
Battery:
Li Polymer 94.24Wh
Dimensions:
16.85" x 12.01" x 0.9-1.0"
2 Year Global Warranty